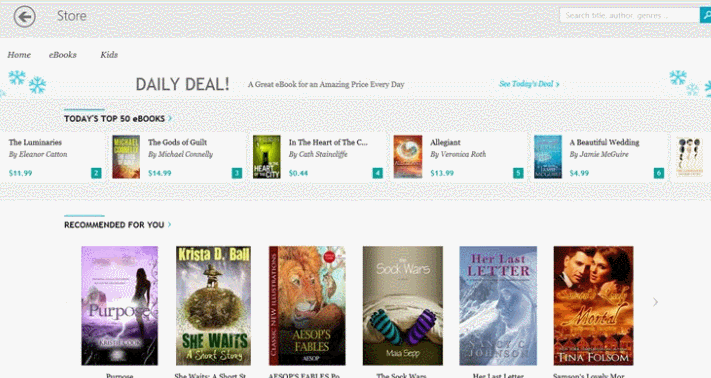 I can't say I have been too excited to use any Windows 8 app recently. But folks are still building apps for this platform. Kobo happens to be one of those companies. It has relaunched its e-reading application for Windows 8 computers, a few months after the previous version was pulled off the Windows store.
With Kobo for Windows 8, you can purchase and read books, pin them for easier access, and more. You can customize your reading experience by changing the style and size of the text you are reading. A night mode is also available. Let's not forget Kobo gives you access to more than 3.5M titles, including classics and kids books. This is a free download.
[Downlaod]
Read the rest here
The post Kobo for Windows 8 Relaunched appeared first on Best eBook Readers.