The Kindle app is pretty popular these days. Many of us have learned how to use it over the years. But Amazon is attracting new customers all the time. So it makes sense for its latest Kindle app update to target new customers. The app helps them get started right away by selecting their favorite genres and rating books. It will provide them with personalized book sample suggestions powered by the Goodreads recommendation engine.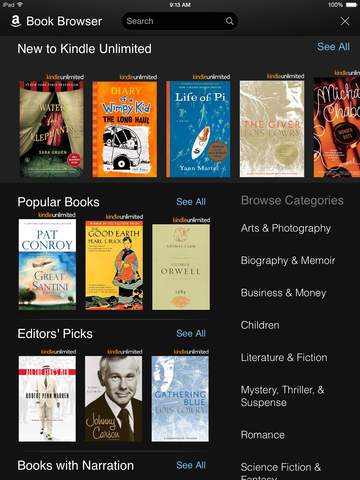 The updated app now offers better Goodreads integration as customers can now share book progress, selected quotes and more from Kindle. The Book Browser for iPad provides customers with additional information about books. The update is available for free.
[where to download it]
Read the rest here
The post Kindle for iOS Helps New Customers appeared first on Best eBook Readers.