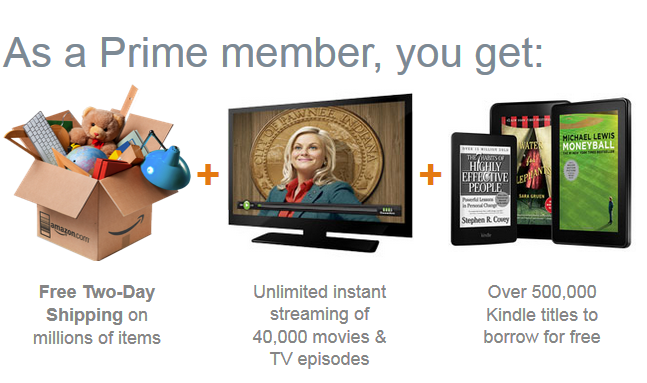 We have known for quite some time that Amazon wanted to increase Amazon Prime fees. It has done just that now. Amazon Prime will now cost a year. Amazon Student members will pay . You don't have to pay anything now but when it is time to renew, you will pay extra. It is not such a bad deal considering that Amazon is also planning to introduce a music service to offer its Prime members (maybe). Here is what Amazon had to say about this:
For the first time since it was introduced nine years ago, the price of Prime is going up. Existing Prime members will pay per year on their annual renewal date and Amazon Student members will pay .
What do you think? Is this a deal breaker? For me, Amazon Prime is still well worth it.
Read the rest here
The post Amazon Prime Now a Year appeared first on Best eBook Readers.