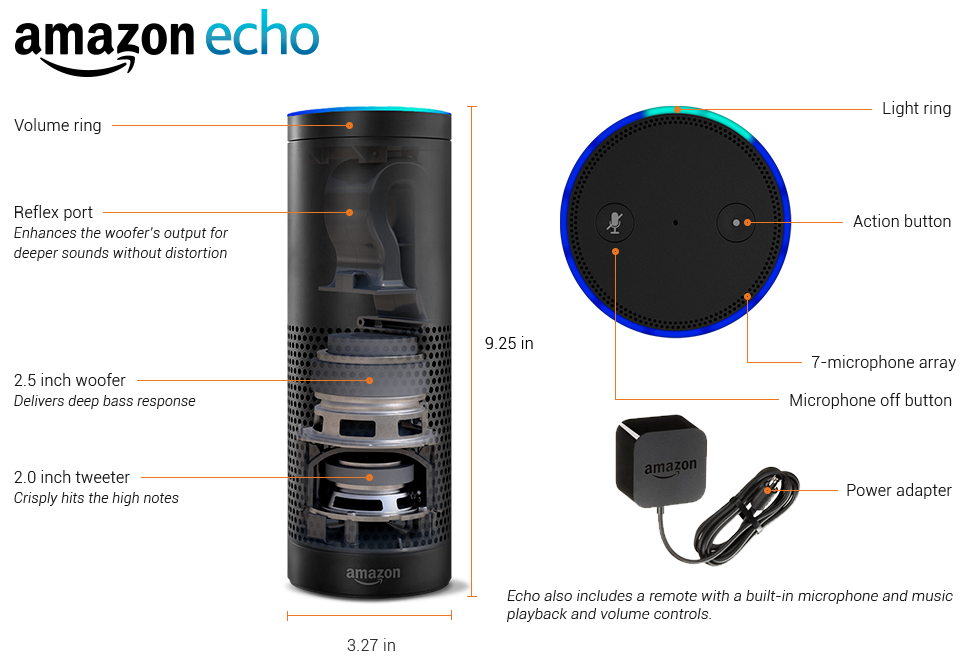 In case you missed it, Amazon is planning to sell a smart device with voice  assistance very soon. The Echo sits in your home and answers what you need when you activate it using the wake work, "Alexa." It has 7 microphones to capture what you are saying from any direction. You can use this device to control your music, ask for the news, and more.
For now, you can't control your existing home automation systems with this device. But that is probably coming very soon. Since Echo's brain is in the cloud, it is only going to get smarter over time. Prime members can get one for but the regular price is 9.
Read the rest here
The post Amazon Enters Home Automation Business w/ Echo appeared first on Best eBook Readers.