Those of you who own a Kindle Paperwhite don't have to worry about getting a reading light when using your device in a dark room. Not all E-ink readers have a built-in light though. We have already covered plenty of Kindle reading lights here in the past. These 5 geeky reading lights are worth checking out too: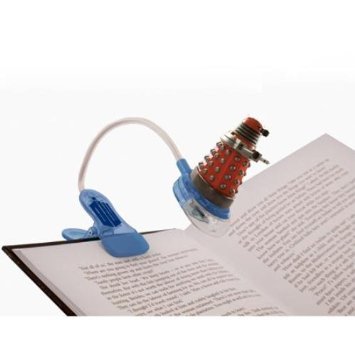 Doctor Who Light: a clip light to attach to your book to help you read in the dark. It works for some e-readers too. Great for Doctor Who fans. Read the rest here
The post 5 Geeky Reading Lights for Kindle & E-Book Readers appeared first on Best eBook Readers.