I don't know about you but I prefer running outdoors rather than doing it on my treadmill. Treadmills are great exercise machines but using them for long periods of times can get boring unless you find a way to distract and entertain yourself. Your iPad can help. Why not keep up with the news, listen to music, or watch videos on your tablet when you are running? These 3 treadmill stands for iPad let you do just that: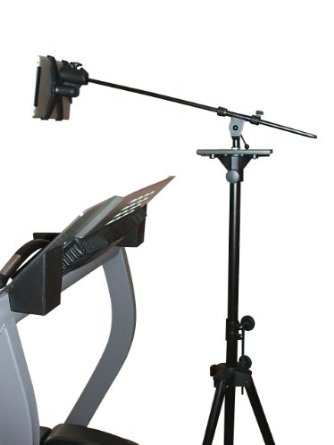 Treadmill iPad Stand: a heavy duty stand that lets you read, watch movies, and even make video calls when exercising. It is adjustable from 46″ to 73″ high.Read the rest here
The post 3 Treadmill Stands for iPad appeared first on Best eBook Readers.